Ceylon Cinnamon: 
More Than Just a Spice 
Join us on November 21
Due to its special properties leading to numerous health benefits, Ceylon Cinnamon (also known as True Cinnamon) has gained recognition during recent years as a magical food ingredient among culinary experts.

Join with us for an inspiring session to know more about Ceylon Cinnamon, its numerous medicinal values and its many uses in the culinary and baking industries.

Listen to Carola Magnusson of Carola's Eko talking about the many uses of organic Ceylon Cinnamon from a culinary perspective.

Registration and refreshments free.

WELCOME!
Location
The Hjalmar Stolpe Auditorium
Ethnographic Museum
Djurgårdsbrunnsvägen 34,
115 27, Stockholm
Date & Time
November 21, 2019,
15:30 - 17:00
Guest Speaker
Carola Magnusson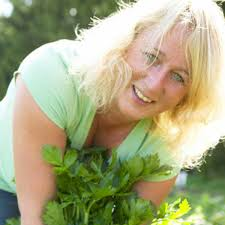 Carola Magnusson introduced the organic food movement in Sweden over 20 years ago. Through her work and her passion for whole foods the "eco-friendly kitchen" has become known, accessible and loved. She is the author of several cookbooks and has received numerous awards; for example, the Gastronomic Academy's silver medal (Gastronomiska Akademiens Silvermedalj) and has been named The Sustainability Leader of the year (Årets Hållbarhetschef). Today she manages several restaurants and is a sought-after teacher and inspirational speaker.

20 years ago when living in Sri Lanka, Carola experienced the difference in using cinnamon instead of cassia, which was a real eye-opener for her. Since then she only uses genuine cinnamon in all her cooking. Here is your chance to listen to Carola about the qualities of pure Ceylon Cinnamon.
Processing Registration...
Powered by: